How do I get from Bali to Java? or How do I get to Ijen crater? from bali
that is a common question that always we get in every conversation but now before we talk about the ijen
first we determine where we are,? for example, we are in Ubud in the middle of Bali, the first thing you should do is looking for taxi or online transport, that many we meet around Ubud or order through online application to Ubung, remember Ubung is not Ubud, (sounds the same name) but forget the first discussion, Ubung is the name of the terminal in the city of Denpasar,, by the bus ride to the Gilimanuk cost approximately IDR 65k for local bus with the consequence of this bus will stop every few minutes to take and drop the passengers, if you have no problem with the time, go ahead with this bus,
but if you are in a hurry, just take the second option of bus,
Patas with cost approximately idr100k-125k straight to Banyuwangi without stop at the harbor,, so you do not have to buy a ticket for a ferry when you take this bus, because this bus is usually continued to surabaya.,., but remember your destination is ijen crater, so you need to stop at the port ketapang harbor in java side, after arriving at ketapang immediately look for taxi meter or taxi online to the accommodation you have been prepared before to stay overnight in Banyuwangi city, now you get the answer of the question "How do I get to Ijen crater? from bali"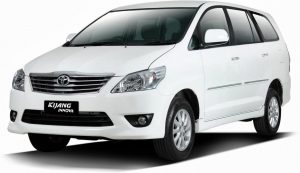 Now you are in java island,we suggest you to take taxi meter, because if you take public transportation and you are not good bargainer, the driver of transportation around ketapang will increase the price from ketapang port to Banyuwangi city, its normally just idr50k/car become idr50k/person,.
for example: if you don't know how to bargain they will charge idr50k/person X 4 people = 200k/car
Imagine how much money is that for a journey that is just 30 minutes, so we recommend taxi meter, it's better for you just IDR 50k/car till your hotel in the city
The first question is How to get ijen from Bali? and now is How do I get to Ijen crater from banyuwangi?
after arriving in Banyuwangi continue to ijen crater at night about 12 o'clock you can take a tour package or use a motorcycle that you can rent in the city of Banyuwangi and drive to Paltuding  more or less spend 1.5 hours, by ticket for ijen idr100k in weekday and idr150k for weekend, rent the gas mask after that you know what to do next right ?
book ijen tour here