Bromo Tour Packages from airpot in Surabaya is an option of tour packages to Mount Bromo from Surabaya and back to surabaya again,
bromo tour from airport in surabaya
Where is the meeting point or start traveling to Bromo from all areas in Surabaya.
whether for pick up at the Airport or Juanda Airport, Gubeng Station or Pasar Turi train station, houses/apartments, hotels in all areas of Surabaya or Sidoarjo or other locations that we have previously agreed upon.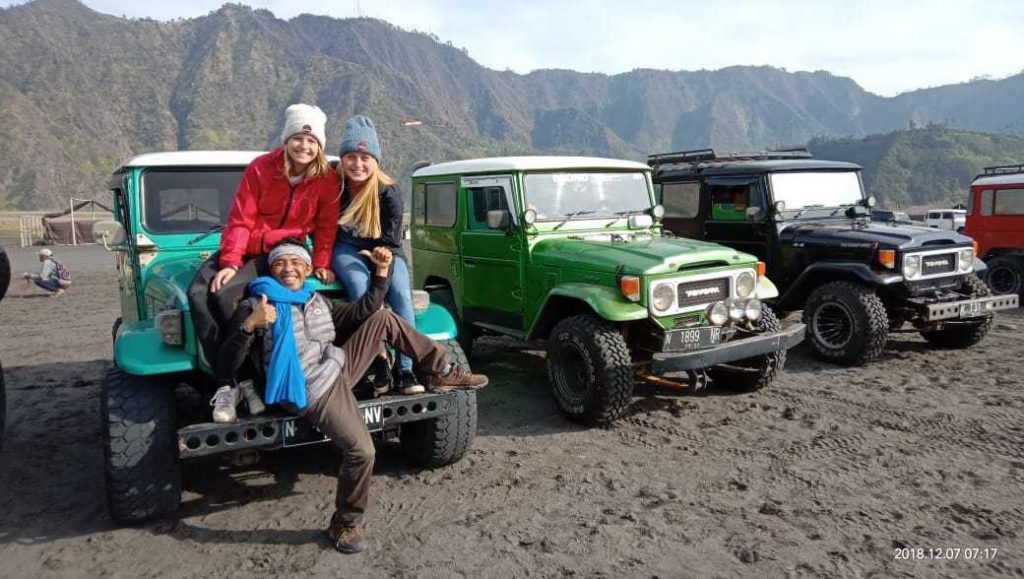 Mount Bromo Tourism Object,
besides being able to be reached from Malang City, this volcano can also be reached from other cities in East Java such as Lumajang, Probolinggo and Pasuruan.
And the city of Surabaya is the most common and easiest choice for a starting point to visit Mount Bromo.
Currently, tourists visiting Mount Bromo are mostly traveled from the city of Surabaya, because in this city there is an airport that serves from all airports in Indonesia and even from abroad including Malaysia and Singapore.
Access to the train station from all cities on the island of Java, so many choose this hero city as the door to Mount Bromo.
In addition, in this city there are various other interesting tourist objects to visit before heading to Bromo and the pleasures of culinary tourism typical of Surabaya.
Bromo Tour Package Destinations From Surabaya.
bromo tour from airport in surabaya
starting point from Surabaya,  or you can also come from other cities in East Java such as Malang, Probolinggo, Kediri, Batu, Sidoarjo, Banyuwangi, and so on.
For outside the East Java area,
we also provide Bromo Malang tour packages from Jakarta, Bandung, Semarang, Solo, Bromo Tour packages from Yogyakarta and so on.
Bromo tourism is the most favorite tourist attraction in East Java. this is marked by the number of visitors who are not only crowded on national holidays or school holidays, even weekdays or weekends, visitor traffic is quite high.
The attraction of this Bromo tour package from Surabaya is phenomenal. Besides being famous for the beauty of its sunrise or known as the Bromo sunrise tour, it is an adventure with a landcruiser to explore all tourist attractions around Mount Bromo,
for example seeing the phenomenon of the Bromo crater and the Great Poten Temple, savanna meadows, Whispering Sands, Teletubies Hill and the Bromo sand sea, B 29 hill, Ranu Kumbolo tour, Semeru trekking and several tourist sites in Bromo and its surroundings which are included in the very interesting Bromo Tengger Semeru National Park.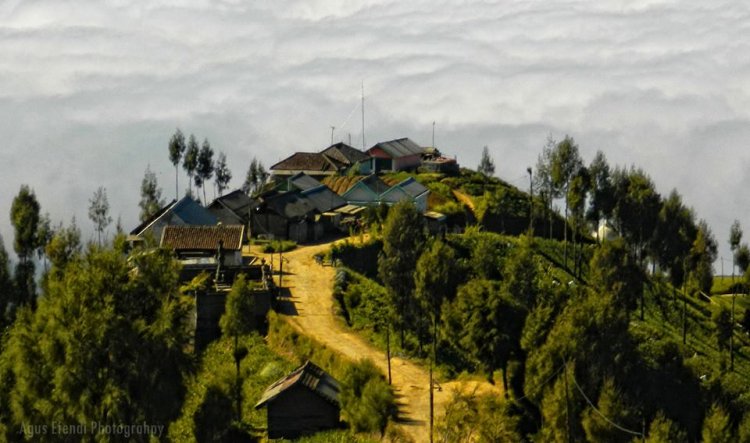 Option of Bromo Tour Packages from Surabaya 2022
1. Bromo 1 Day Tour Package or Bromo Midnight Tour.
The Bromo Tour Package Schedule for a Day and Night Mount Bromo Tour is as follows
The tour to Mount Bromo begins with a pick-up from the Surabaya City area, meeting points can be from hotels, Juanda airport, Gubeng train stations or Pasar Turi stations, bus terminals, houses, apartments, inns and hotels in the Surabaya area or other locations located in Surabaya. agree
After meeting with our team, have a friendly chat for a while then we will immediately take you to the nearest village to Mount Bromo. This trip takes about 3 hours of driving.
 After arriving at Cemara Lawang Village / Sukapura Probolingg Village, then by changing to a shuttle vehicle or renting a Bromo jeep / or Bromo Hartop that we have prepared beforehand
 Bromo Tour begins by heading to the top of Mount Bromo Penanjakan 1, to enjoy the beautiful sunrise from the highest peak in the Bromo tourist area.
After enjoying the beauty of Bromo sunrise and the charm of Bromo's beauty from the highest peak in Bromo Tengger Semeru National Park, go back down to Bromo's sea of ​​sand.
After arriving at the parking area close to Luhur Poten Temple then proceed by walking / renting a horse to go to the foot of Mount Bromo
From the foot of Mount Bromo, the tour continues up the 250 steps that lead to the top of the crater of Mount Bromo
 After seeing the phenomenon of Bromo Crater, Bromo Surabaya tour then proceed to Padang Savanah, Teletubies Hill and the last one is walking and traveling to Whispering Sand.
 After Bromo Explore is complete, everyone visits then returns to the original shutlle jeep post, cleans up and has breakfast.
 Then our team will take you home to the original meeting point, or another location according to the agreement
 After arriving at your desired location, the Bromo midnight tour package ends.
---
2. Bromo Tour Package from Surabaya 2 Days 1 Night
Surabaya Bromo Surabaya Tour Package Schedule for two days and one night. For more details, please see the schedule or rundown of the Surabaya Bromo 2 day 1 night tour package below.
Day 1: Surabaya – Hotel at Mount Bromo
Pick you up at Juanda Airport, train station or hotel in Surabaya, then drive to the tourist area of ​​Mount Bromo by traveling for about 3-4 hours. After arriving at Mount Bromo National Park, check in hotel, free program and rest.
Day 2: Bromo Sunrise Penanjakan 1 – Bromo Crater – Savana – Teletubies Hill – Whispering Sand
Bromo Tour starts at 03.00 am You will be picked up by JEEP / Land Cruiser from the hotel you are staying at to the viewpoint on Mount Pananjakan 1 view point, which is located on the highest hill and on the edge of the Tengger caldera. This View Point is the best location to see the beauty of Bromo Sunrise.
After seeing the stunning sunrise then proceed to the sea of ​​​​sand / caldera again. Then rent a horse or walk to get to the lips of Bromo Crater. After that, the Bromo tour continues by visiting savanna meadows, teletubies hills and a stretch of whispering sand located in the south east of Mount Bromo.
Satisfied exploring all the interesting sights around Mount Bromo, return to the hotel, take a shower and have breakfast. After rest then check out from hotel / lodging / Villa / Homestay in Bromo and our team will take you back to Surabaya city.
The location of the drop off point can be adjusted according to your wishes. 
Surabaya Bromo Surabaya Tour Package 2 Days 1 Night ends.