Bromo 1 Day Tour Package or Bromo Midnight Tour from surabaya, are easily called Bromo tour package from surabaya and back to surabaya again.
[ez-toc]
The Bromo Tour Package Schedule for a Day and Night Mount Bromo Tour is as follows.
The tour to Mount Bromo begins with a pick-up from the Surabaya City area, meeting points can be from hotels, Juanda airport, Gubeng train stations or Pasar Turi stations, bus terminals, houses, apartments, inns and hotels in the Surabaya area or other locations located in Surabaya. that we agreed.

After meeting with our team, have a friendly chat for a while (prepared everything) then we will immediately take you to the nearest village to Mount Bromo. This trip takes about 3 hours of driving.
Arriving at Cemara Lawang Village / Sukapura Probolingg Village, then changing to a shuttle vehicle a Bromo jeep / or Bromo Hartop that we have prepared for you.
Bromo tour package from surabaya and back to surabaya
Bromo Tour begins by heading to the top of Mount Bromo Penanjakan 1, to enjoy the beautiful sunrise from the highest peak in the Bromo tourist area.
After enjoying the beauty of Bromo sunrise and the charm of Bromo's beauty from the highest peak in Bromo Tengger Semeru National Park, go back down to Bromo's sea of ​​sand.
Arrive at the parking area close to Luhur Poten Temple then proceed by walking / renting a horse to go to the Mount Bromo crater.
From the bottom of Mount Bromo, the tour continues up the 250 steps that lead to the top of the crater of Mount Bromo
After seeing the phenomenon of Bromo Crater then proceed to Padang Savanah, Teletubies Hill and the last one is walking and traveling to Whispering Sand.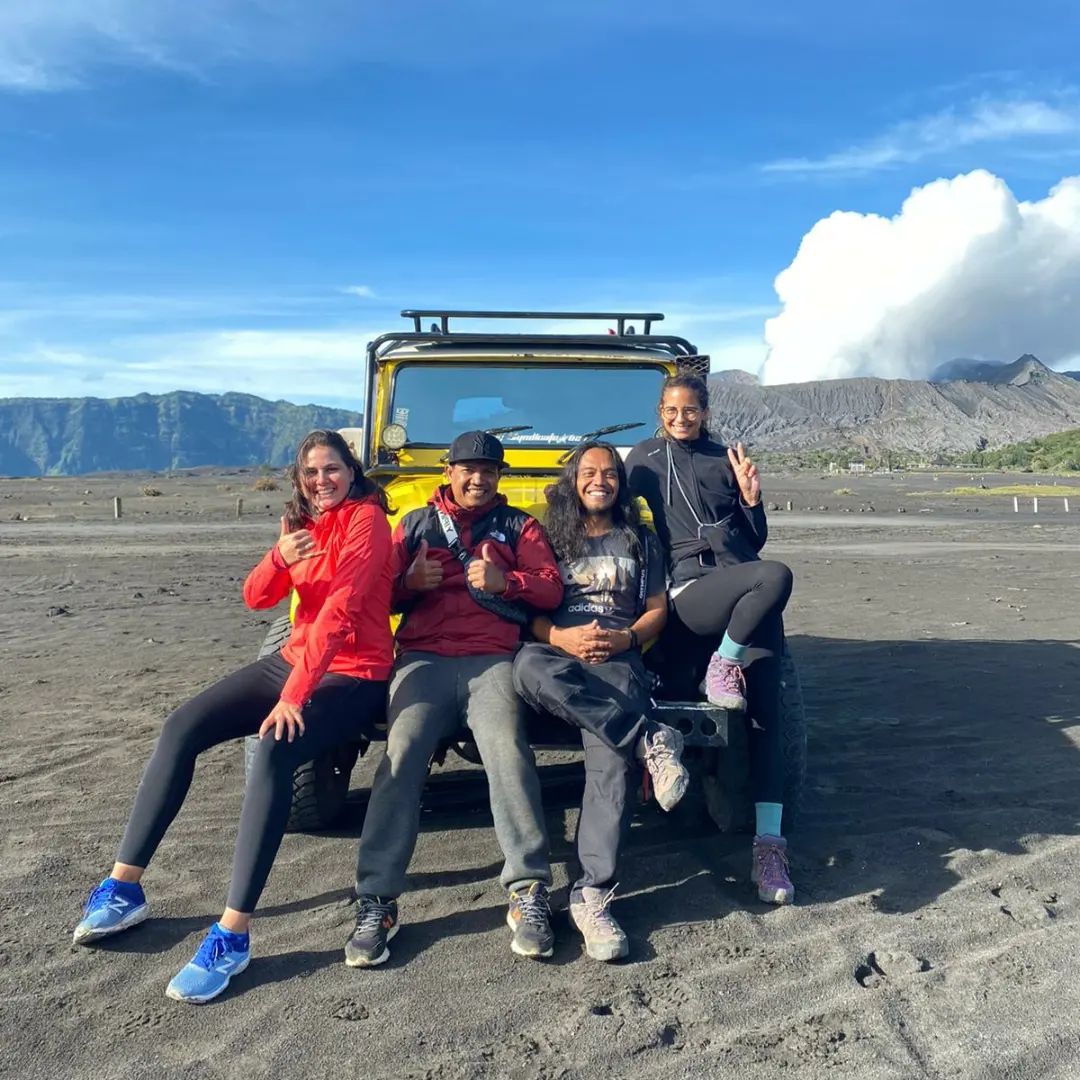 After all itinerary Bromo Explore is complete, everyone visits then returns to the original shutle jeep post, cleans up and has breakfast.
Then our team will take you home to the original meeting point, or another location according to the agreement
the Bromo midnight tour package ends.
What icluded:
private transport
petrol
driver fee
toll fees
1 night stay [option for 2d1n package]
jeep at bromo
all entrance fee
Not included on this trip:
any other thing that not mention as include
bromo tour,bromo tour package, mount bromo tour, bromo tour surabaya, mount bromo tour package, bromo tour itinerary, mount bromo tour from surabaya, mount bromo tour from bali, bromo ijen tour from bali, bromo tour from surabaya, bromo tour from malang, bromo tour from bali, bromo tour from yogyakarta, mount bromo tour from singapore, mt bromo tour from surabaya,